Update for the DA-MarkdownEditor: Support for tables.
Markdown tables are an extension of the Markdown standard, which not only display the tables graphically in the Markdown document, but can also be converted to HTML.
In contrast to the normal Markdown syntax, entering tables is a bit more complex. Especially when it comes to inserting new rows and columns, the input is complicated with many | characters.
In the new version of the DA-MarkdownEditor the creation of tables is now easily possible. Tables can be created in the Table Editor. You can enter the data in tabular form, rows and columns can be added at any time.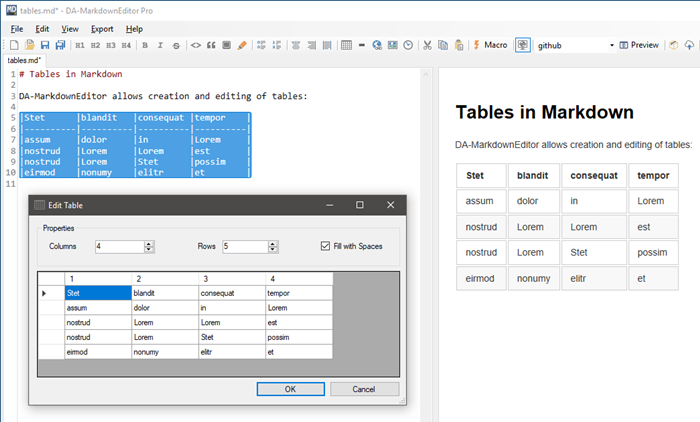 The table code is then generated, formatted and inserted into the document. Once tables have been created, they can be marked and then loaded back into the editor. This makes it easy not only to edit elements, but also to insert new rows and columns. The table is then regenerated and inserted back into the document.
The update is free for all users. Download via the integrated update function or simply from our homepage.