A new version of our software DA-BestellFormular with many new exciting functions.
Also in this new version we have added new features and fixed small bugs. The update can easily be downloaded via the update function of the software or via our homepage. Just install the update, the old version will be removed automatically.
Arrange fields in multiple columns
Form fields can now also be arranged next to each other. Up to 4 form fields can be arranged side by side.
Bootstrap 4
Until now, the forms used Bootstrap for the display. The new version now uses the current Bootstrap 4 version and offers a more modern design.
Checkbox selection fields and checkbox fields
There is also a news for the fields, so checkbox selection fields can now be added to the form.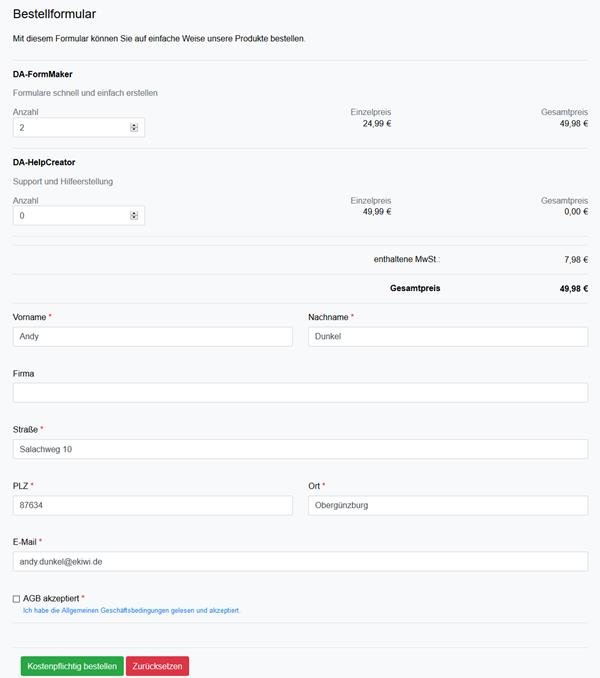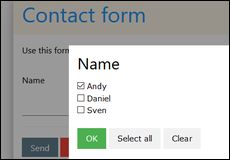 Mailtext function extended
The mail text function has been extended and now offers an additional text which appears at the end of the form.