DA-HelpCreator is the new name for our existing software ElTexto. ElTexto has been started as a software for creating websites. Web sites, where you could focus on the content, with with pre-defined templates, macro functions such as automatic navigation, tables of contents and focus on content.
<! --more-->
We use the software for our websites such as Acapio.de, ekiwi-computer.de and ekiwi.de. But also for our FAQ pages and online help for our software. Common to all application scenarios: content, instructions, documentation and tutorials. Our customers also used the software mainly for this purpose.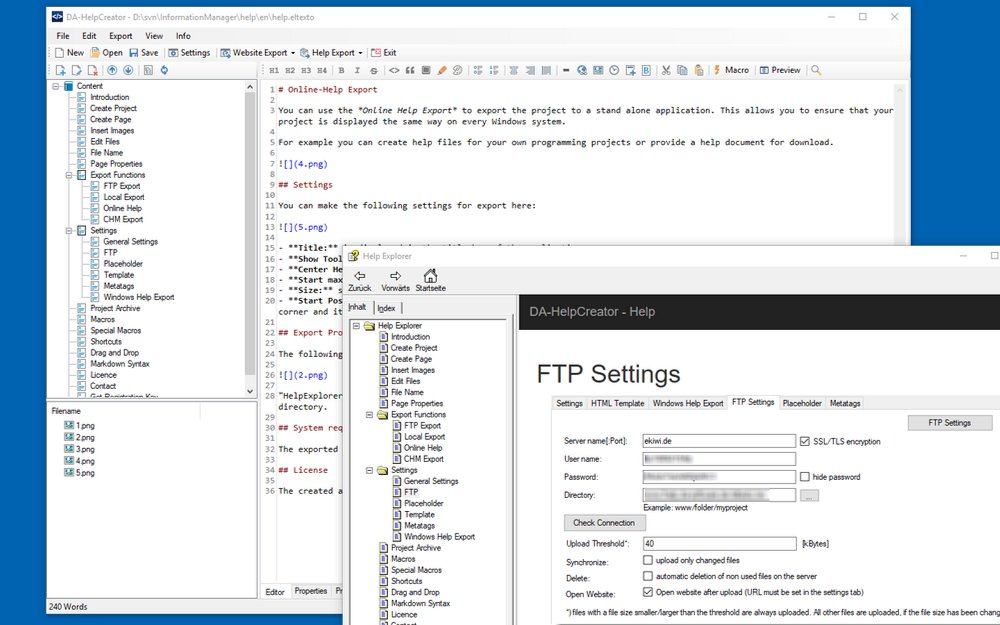 For this reason, we have decided to give the software a new direction: as a help authoring tool. The creation of Windows help files in CHM format is the first step in the further development. Now you can export your project not only as web site, but also as searchable Windows help. One project, different exports.
CHM files offer a number of advantages: the entire project is compressed into one CHM file. Full text search, direct navigation and an index are standard functions. The design of the CHM file can be configured in DA-HelpCreator.
For the future we are planning further functions in the direction of online help, creation of documentation and FAQ systems. Further exports are also planned.
Users of ElTexto can switch to DA-HelpCreator free of charge and benefit from the new functions. All previous functions for creating web pages, FTP upload, customizable HTML templates are still available. The license keys for ElTexto can be easily reused for DA-HelpCreator.
Not a user yet? Download the free trial version.