DA-OrderForm 4.4 has been published today. The version change from 4.1 to 4.4 is slightly larger and due to the versioning of DA-FormMaker. Both programs are now equipped with the same functions and will be adapted to each other in the future. This means that a new function in DA-FormMaker can be found in DA-BestellFormular shortly afterwards.
<! --more-->
In this version we have added some new features. As always, the new version can be downloaded directly from our homepage or updated via the software's update function.
Checkboxes with links
Checkboxes can now be provided with a link. This has already been done via HTML code in the caption, now without this workaround it will be possible to quickly generate checkboxes for terms and conditions, revocation conditions or data protection regulations.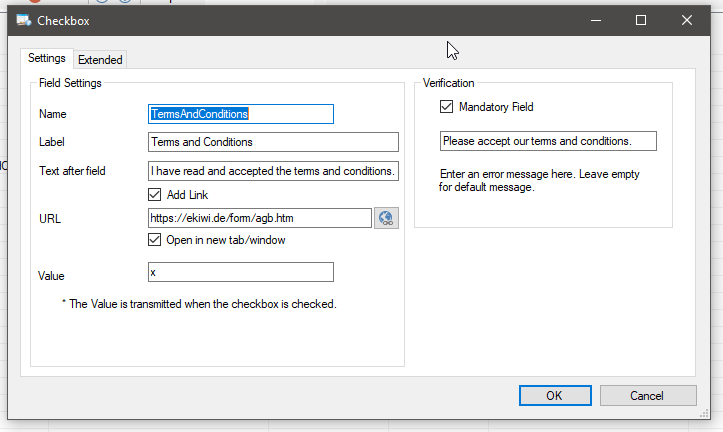 In the standard template we have now also created an terms and conditions check, so that this can no longer be forgotten. The link to your own terms and conditions must of course be adapted.
Signature field
Let your customers sign, with mouse or on the touch screen: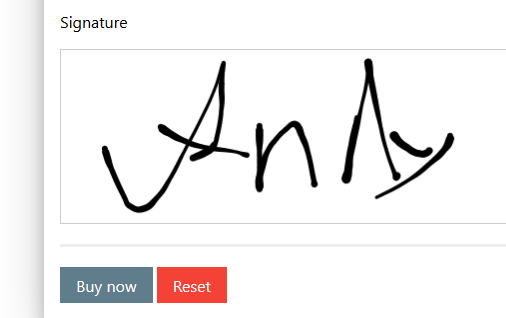 Automatic marking of mandatory fields
Mandatory fields can now be uniformly marked: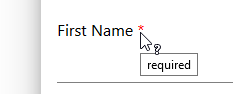 Other functions
transparent Iframe
Captcha check with Ajax
Labelling instead of field names in e-mail
File upload: Selection of allowed file types

>.

New input for radio buttons
Revised calendar field in the classic form

.