Since yesterday the new version 1.3 of the DA-MarkdownEditor is available. New: the PDF-Export is included.
PDF export
With the new PDF export, PDF documents can be generated directly from the software. Headers and footers can also be defined in the settings. Print marks for sending letters and meta data such as author, title and description. It is now also possible to insert line breaks manually.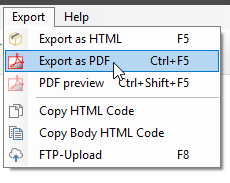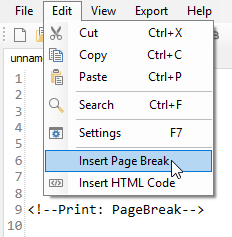 Insert HTML code into markdown
Also new: the insert wizard for HTML code. If you want to display HTML code as an example, certain characters must be escaped, such as < and >. Otherwise, the HTML code is executed in the finished HTML document.
With the new wizard, you can now simply insert HTML code as code examples:
The HTML code is inserted in the escape tool and then converted into a markdown comment:

Download as usual directly here via our homepage or via the update function. Windows Store users will have to wait a while, but the update will be here soon.