The new version of DA-FormMaker is now available for download and update.
As always, the update can be downloaded from our homepage or by using the update function.
Tooltips for form fields
Form fields can now be provided with tooltips. The tooltip appears when the user has the mouse over the field, or has activated the field on mobile devices.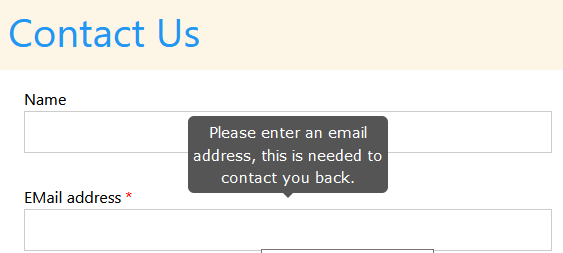 The design can be configured in the settings.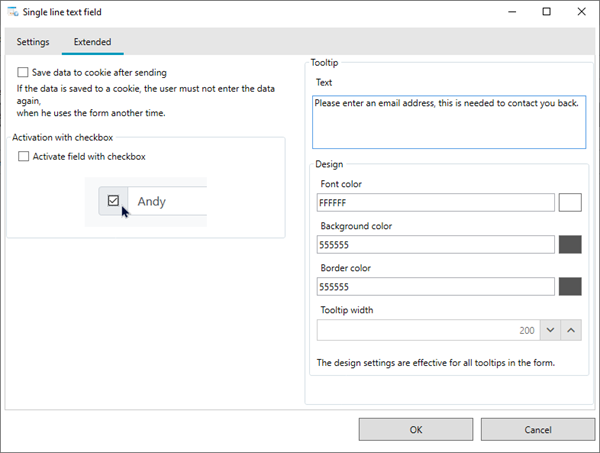 Radio buttons for polls and ratings
.
Different styles can now be applied to the radio button fields for surveys and ratings.

Various styles are available for selection: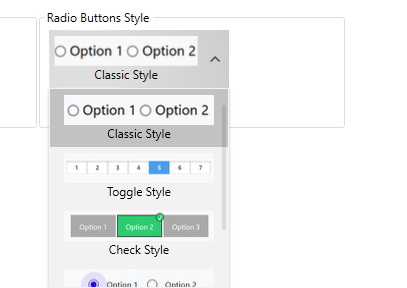 Calendar field improvements – relative start date
.
The calendar field can now be configured with a relative start date, i.e. you can specify that selections can only ever be made from the current date.

Bug fixes
.
Besides the new features, there are also a few bug fixes:
Selection of same time, e.g. 0:00 to 0:00 now possible

.

Proxy support for FTP
Responsive iframe improved
Background color for bootstrap form fields (focus)