The new version of the DA-FormMaker is now available for download. Beside new functions, a new design change, there are news about the licensing. The update is free for all existing customers.
New licensing
The first innovation is the licensing. Until now all updates were free of charge, i.e. whoever bought DA-FormMaker 15 years ago could use all updates free of charge until now. We have decided to adapt the conditions. In the future there will be 2 years of free updates when you buy the full version. All versions released in that time can be used for free. After the 2 years a small update price will be charged. This will be much cheaper than a new purchase and will extend the license for 2 years. The previous version of the software can of course continue to be used without restriction and can be used without any limitations.
We have decided to take this step to finance the further development of the software permanently. For the development of the software we also have to pay license fees for software and development components every year.
Note: Old keys become invalid with this version. Already installed versions of DA-FormMaker are automatically switched to the new key and unlocked as full version. All updates for the next two years are free of charge.
If you want to reinstall the software and need a new key, please contact us via the contact form. You will then receive a current license key for free.
New form validation
The form validation has been changed to HTML5 and the "required" attribute. Most checks are now displayed directly in the form, rather than with a pop-up message.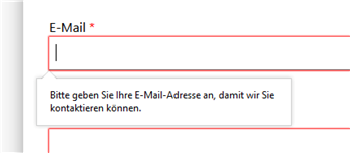 Invalid fields are marked and the user now sees at a glance which fields still need to be filled in.
Transmission of intermediate texts
Intermediate texts can now be transferred in the e-mail. This can be activated for each intermediate text. HTML code is also supported.
Invalid fields are marked and the user now sees at a glance which fields still need to be filled in.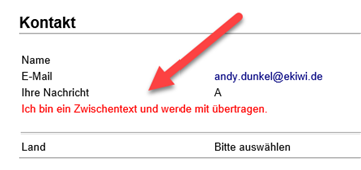 Support for HighDPI screens
With the new version we introduce a new design, which now also runs optimally on High-DPI screens. For example, if you use a Microsoft Surface, the display is now significantly improved.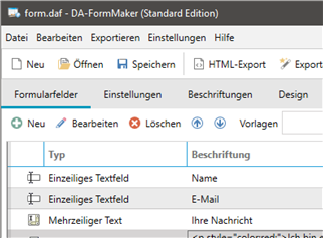 Theming
The design of the application can now be adjusted in the settings. Different themes are available.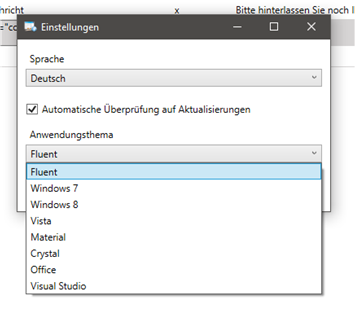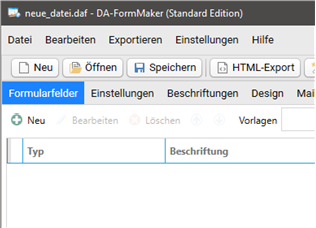 Bootstrap forms – vertical distance
The distance between form fields in bootstrap forms is now adjustable.