New version of DA OrderForm.
From now on the new version of DA-OrderForm is available for download. As a new feature, the currency symbol can now be aligned to the right and left of the price, with individually adjustable spacers.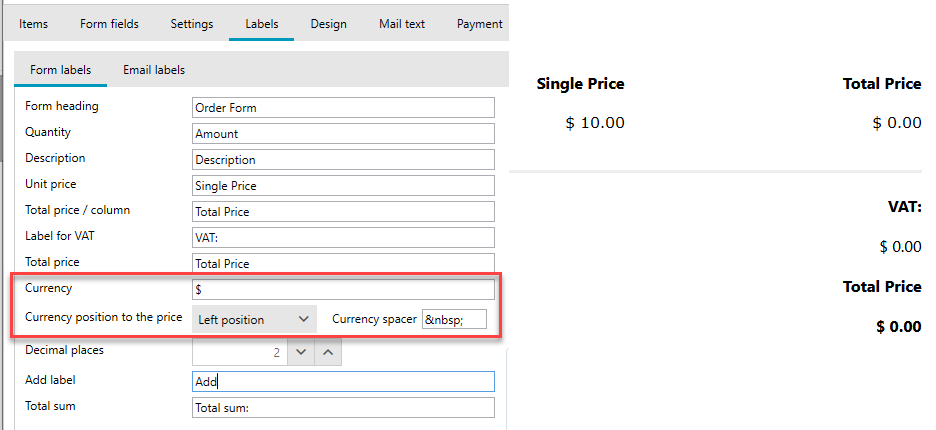 The update can be downloaded via the update function of the software or directly from our homepage.